Amgen Foundation
Amgen's principal channel for corporate philanthropy – Amgen Foundation – was established in 1991 as an integral component of Amgen's commitment to improve people's lives. Through this Foundation, Amgen seeks to advance excellence in science education to inspire the next generation of innovators and invest in strengthening communities where Amgen staff members live and work.
Since 2014, the Amgen Foundation has contributed nearly US$4 million to programs in the Japan, Australia and Asia Pacific (JAPAC) region. Committed to raising the value of science literacy at every education level, in Hong Kong, the Foundation supports the Amgen Biotech Experience for secondary school students and Amgen Scholars for university undergraduates.
Amgen Biotech Experience
A science education program for secondary school students
The Amgen Biotech Experience (ABE) is an innovative science education initiative that introduces secondary school students to the excitement of scientific discovery. ABE provides secondary school teachers with a loan of research-grade equipment and supplies, as well as curriculum and professional development, at no cost.
ABE is currently available across 24 locations around the world: Australia, Canada, China, France, Germany, Hong Kong, Ireland, Italy, Japan, Singapore, the Netherlands, Turkey, United Kingdom and the United States; it reaches more than 90,000 students and over 1,500 teachers annually. To date, nearly 850,000 students have experienced ABE, and with Amgen Foundation's more than US$40 million commitment to the program. By end of 2023, ABE should have reached nearly a total of 1,000,000 students.
The ABE began nearly 30 years ago through a unique collaboration of Amgen scientists and educators with a passion for sharing the joy of science and discovery. A robust curriculum has been developed with the vision to bring the excitement of biotechnology to the fingertips of students. In 2013, the Amgen Foundation joined forces with Education Development Center, Inc., a global nonprofit organization with deep experience and expertise in science education, to establish a Program Office to support and strengthen the program worldwide.
The ABE program integrates a curriculum that allows students to explore the steps involved in creating biotechnology therapies. Aligned with the core biology curriculum, the program supports the larger goal of fostering scientific literacy. In addition, participating teachers receive a loaned kit, free of charge, with research-grade equipment and supplies that allow students to participate in advanced science laboratories.
The ABE labs parallel some of the important steps taken by the biotechnology industry to develop medicines to treat a variety of diseases. The labs incorporate core technologies used by scientists in the discovery of human therapeutics, so that students will better understand the role of biotechnology and the potential impact of this industry in the future. In addition, by engaging in this program, students would be more motivated to understand the underlying science concepts and even pursue careers in science. In collaboration with the Amgen Foundation and ABE teachers, LabXchange has created a collection of pathways designed to enhance the ABE lab experience. The pathways are modular to allow you to mix and match concepts and practice with lab techniques in the way that best supports your students.
ABE IN HONG KONG
Partnering with the Chinese University of Hong Kong, the ABE Hong Kong program is tailored to enrich the Diploma of Secondary Education (DSE) biology curriculum. The program unlocks the potential of biotechnology in classrooms by filling the gap between theory learning and practical work, as well as constituting an important part of Science, Technology, Engineering and Mathematics (STEM) education to foster students' interests in science. Since its inception in 2016, the program has reached 43 schools, 85 teachers, 73 school lab technicians, and over 2,900 students in Hong Kong.
Through ABE Hong Kong, Amgen recognizes and celebrates the networking of secondary schools and tertiary institutes. Its vision is to nurture a community of science teachers with pedagogical, curricular and technical competencies in biotechnology education, and ultimately promote biotechnology as a key element of science learning in Hong Kong.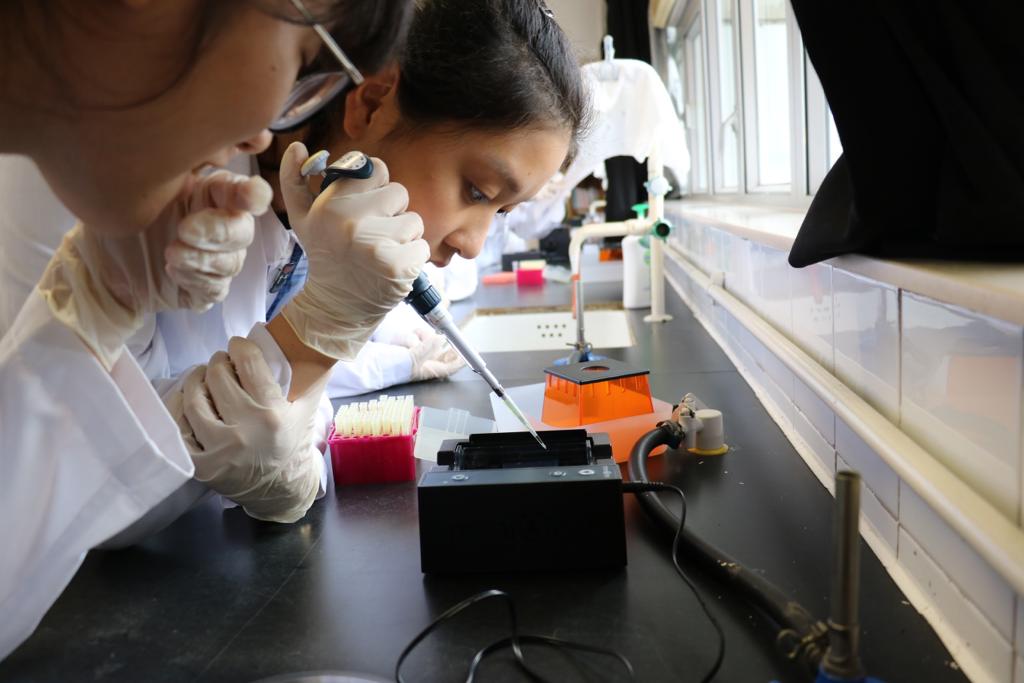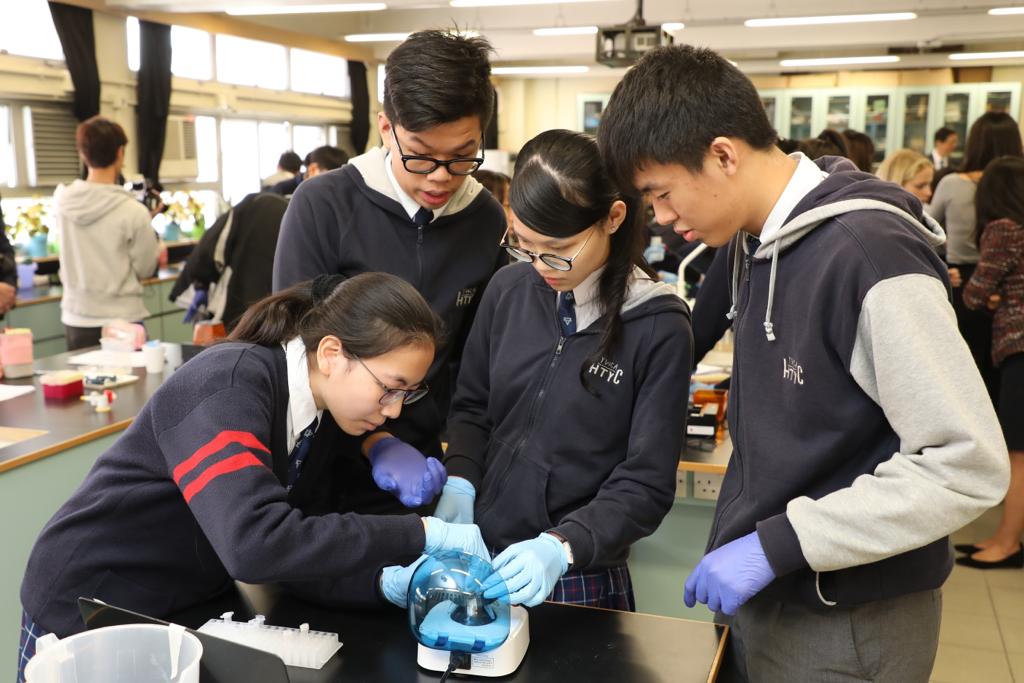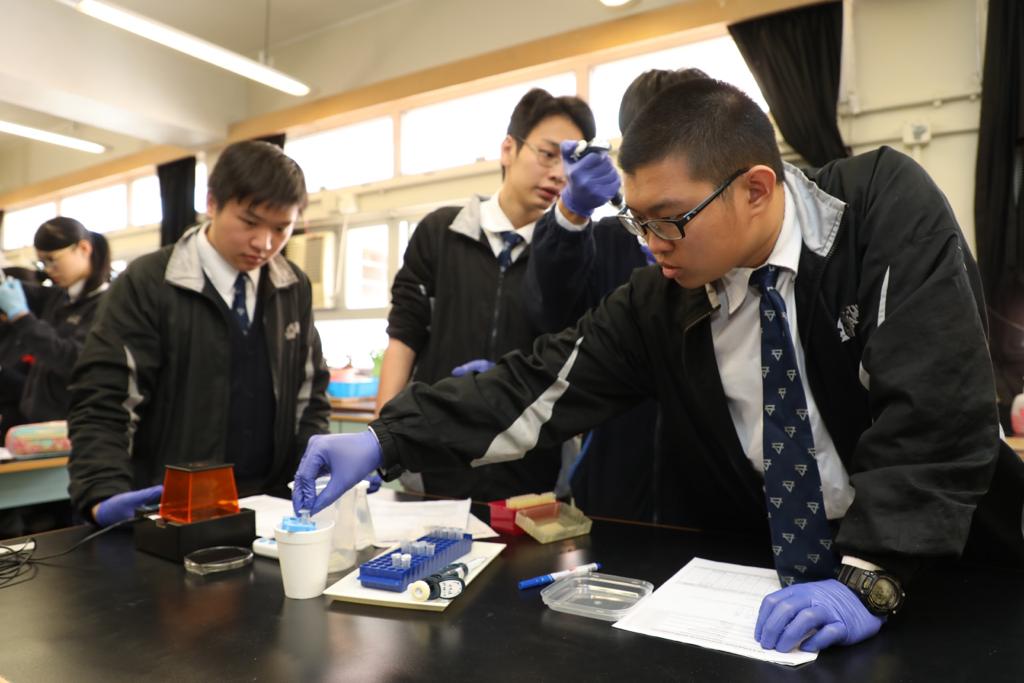 Amgen Scholars Program
An undergraduate research program in science and biotechnology
Amgen Scholars is a flagship program under the Amgen Foundation. Launched in 2006 and made possible through a 17-year, US$74 million commitment from the Amgen Foundation, it opens the door to research opportunities for undergraduate students from any college or university that award a bachelor's degree (or its equivalent), with the aim to nurture and inspire a pipeline of talent to ensure the future of innovative discoveries.
Participants benefit from undertaking a hands-on research project under top faculty, being part of a cohort-based experience of seminars and networking events, and taking part in a symposium in their respective regions where they meet their peers and hear from leading scientists. Students engage in cutting-edge research experiences and learn more about biotechnology and drug discovery. The areas of potential focus include any disciplines related to the discovery, development, manufacture and delivery of human therapeutics, as well as the overall biomedical and biotechnology enterprise.
Currently, 24 premier educational and research institutions across Asia, Europe, Australia, USA and Canada host the summer program. In JAPAC, four renowned universities have hosted this Program: Kyoto University and The University of Tokyo in Japan, National University of Singapore in Singapore, and Tsinghua University in China.
Learn more about the program, participating research institutions, and how to apply at amgenscholars.com.
HK-08414-AMGEN-2022-Jun
Date of Approval: July 2022