Amgen Foundation and The Chinese University of Hong Kong Partner to Empower Teachers and Bring More Hands-on Learning to Students
Hong Kong (23 November 2017) – Amgen Asia and Global STEM Alliance (GSA) today announced the results of the "STEM Education in Asia Pacific" survey. The survey, conducted by an independent third-party research firm, polled 1,580 secondary school students and 560 teachers in Hong Kong, Australia, Singapore, China, Korea, Japan, and Taiwan to understand what motivates students to study science, technology, engineering, and math (STEM). The results show that while the majority of students in Hong Kong like STEM, better resources are needed for both students and teachers ().
The survey was published in conjunction with the announcement of the Amgen Foundation's partnership with the Chinese University of Hong Kong (CUHK) to bring more hands-on experiences to secondary school students. Key findings from the survey include:
Access to quality practical experiments is considered the most important by students for studying STEM, however, only a little more than half (54%) of the students are happy with what they get at school.
Over 75% of students feel that quality of teachers (who make classes fun and subjects interesting) is important for STEM education3, yet less than 20% of teachers feel that their school provides enough opportunities or support for their professional development.
79% of the students feel that different types of hands-on activities would help make STEM subjects more appealing.
44% of teachers in Hong Kong believe the biggest challenge facing STEM education in their country is STEM is not being a priority in Hong Kong, followed by insufficient professional development for teachers (42%).
"Amgen was built more than three decades ago, by people who saw the incredible promise of biotechnology to develop innovative medicines for unmet medical needs and today have 18 approved medicines," said Penny Wan, Regional Vice President and General Manager, JAPAC, at Amgen. "The most disruptive changes are taking place in the life sciences and we're connecting the dots between DNA and treating disease. We believe in inspiring the next generation to continue the mission, and do so by fostering an early love for science in tomorrow's leaders."
"In a global based economy, it is imperative that all countries develop their STEM talent to ensure economic and social development," said Celina Morgan-Standard, SVP, Global Business Development for the New York Academy of Sciences. "The Global STEM Alliance was launched in 2015 with the support of 250 global partners to support access to quality STEM education to the students who need it most. We believe that inquiry-based programs like the ABE initiative provide the type of experiences that enable students to develop STEM skills and the critical 21st century skills necessary for the knowledge economy."
Amgen Biotech Experiences Empowers Teachers to Bring Real-world Learning to Students
The Amgen Foundation has joined forces with CUHK to bring ABE to Hong Kong. ABE empowers secondary school science teachers to implement real-world biotechnology in their classrooms, helping students better understand science and how it influences their daily lives. The two-week in-class lab initiative provides teacher professional development, teaching materials, and research-grade lab equipment to high schools to immerse students in the concepts and techniques scientists use to discover and develop medicines.
A pilot of ABE in Hong Kong ran in 2016 and has already benefited over 30 teachers. CHUK has received additional funding over the next three years to expand and enhance the program to further improve scientific literacy with the aim to drive career preparedness for students in Hong Kong. It is expected to engage 100 teachers to impact nearly 2,000 students by 2020.
"We believe it is important to inspire the next generation of youth to study science for the betterment of our society. We are thrilled to partner with Amgen Foundation and work closely with educators in the Hong Kong community to bring this unique science education program to students in Hong Kong." said Prof. Victor Lau, a biology educator at CUHK and Co-Director of the ABE Hong Kong.
Amgen Biotech Experience: A Proven Program
The ABE program has already proven its impact in communities around the world. Results of an independent and rigorous evaluation have found that students involved in ABE show increased confidence and interest in science and biotechnology. Additionally, there was a statistically significant increase of participants' biotechnology knowledge and skills upon the conclusion of the ABE program.1
"My favorite science experiment is the DNA separation experiment from the Amgen Biotech Experience curriculum," said Chan Wai Wo, Form 6 biology student at Kiangsu-Chekiang College (Kwai Chung). "Although the experiment is challenging it has helped me understand the concept of DNA and has made science more interesting for me. With the ABE program, I have more opportunities to do fun experiments like this."
ABE has existed for nearly 30 years with over US$25 million invested by the Amgen Foundation in this program, and has reached over 600,000 students across the world. Nearly 100 teachers in Asia Pacific have already benefited from the pilot program. If you are a teacher interested in participating or learning more, visit .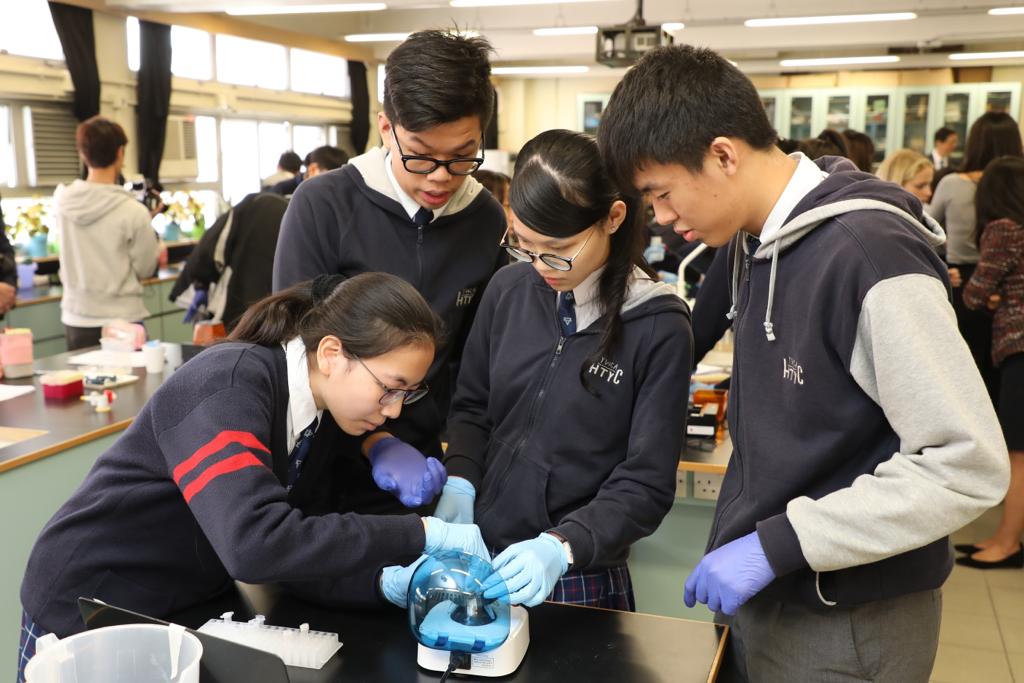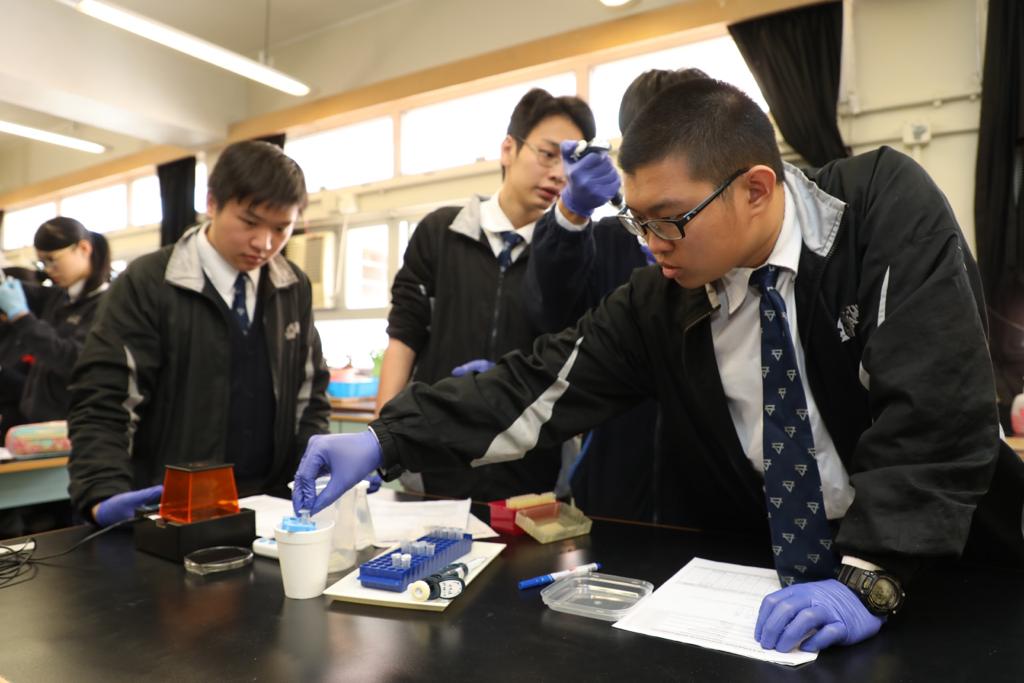 Reference:
ABE Student Assessment Study, https://www.amgenbiotechexperience.com/sites/default/files/outcomes_-_abe_student_assessment_0.pdf
Media Contact:
Amgen JAPAC
Seok Lin Hong, +852 2843 1114
Amgen Foundation
Jeanette Schulz, +1 805-313-2451
Edelman Hong Kong
Alison Wong, +852 2837 4738
Erica Stein, +852 2837 4718
About "STEM Education in Asia Pacific" Survey
The "STEM Education in Asia Pacific" Survey, commissioned by Amgen Asia and the Global STEM Alliance, was conducted by an independent third-party research agency to capture what motivates students to study STEM in the Asia Pacific region, and how teachers perceive STEM-related needs. The survey was conducted online in October 2017, among 1,580 secondary students aged 13-17 and 560 teachers in Hong Kong, Australia, Singapore, China, Korea, Japan, and Taiwan. The sample included 152 secondary students and 50 teachers from Hong Kong.
About the Amgen Foundation
The Amgen Foundation seeks to advance excellence in science education to inspire the next generation of innovators, and invest in strengthening communities where Amgen staff members live and work. To date, the Foundation has donated over $250 million to local, regional, and international nonprofit organizations that impact society in inspiring and innovative ways. The Amgen Foundation brings the excitement of discovery to the scientists of tomorrow through several signature programs, including Amgen Scholars, Amgen Biotech Experience, and Amgen Teach. For more information, visit and follow us on Twitter .
About Amgen
Amgen is committed to unlocking the potential of biology for patients suffering from serious illnesses by discovering, developing, manufacturing and delivering innovative human therapeutics. This approach begins by using tools like advanced human genetics to unravel the complexities of disease and understand the fundamentals of human biology. Amgen focuses on areas of high unmet medical need and leverages its expertise to strive for solutions that improve health outcomes and dramatically improve people's lives. A biotechnology pioneer since 1980, Amgen has grown to be one of the world's leading independent biotechnology companies, has reached millions of patients around the world and is developing a pipeline of medicines with breakaway potential. For more information, visit and follow us on .
About the Chinese University of Hong Kong
Founded in 1963, The Chinese University of Hong Kong (CUHK) is a forward-looking comprehensive research university with a global vision and a mission to combine tradition with modernity, and to bring together China and the West. CUHK teachers and students hail from all around the world. As a top university in Hong Kong and Asia, CUHK aims to nurture students with both specialized knowledge and wisdom for life. The education experience here is distinguished by a flexible credit unit system, a , bilingualism and multiculturalism. There are courses to broaden students' perspectives and develop in them the ability to face the challenges of contemporary society. Our eight offer a wide array of excellent and .
About the Global STEM Alliance
The Global STEM Alliance (GSA) is a coalition of more than 250 organizations united in their commitment to increase the number and diversity of students in the STEM pipeline. GSA partners are educational institutions, government entities, industry leaders, and not for profit organizations from around the world. Together with the New York Academy of Sciences, they are supporting programs to identify STEM talent wherever it exists, and to inspire and prepare the next generation of STEM innovators. Visit for more information.
###